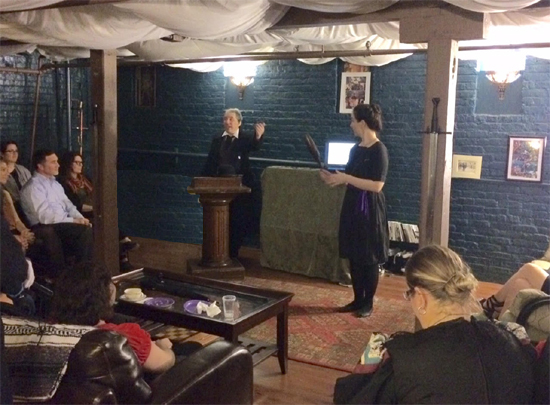 "Remember, remember, the 5th of November …"
The evening of November 5th marks the commemoration of Guy Fawkes Night in England and throughout parts of the British Commonwealth.  Although originally framed as a celebration of the failure of the Gunpowder Plot conspiracy of 1605, the festival has, in more recent decades, taken on something more of an anarchic, anti-authoritarian tone.  For many people, Guy Fawkes Night has become almost more a celebration, via fireworks, bonfires and even mass street protests, of the attempt to destroy the English House of Lords.
As such, it was fitting that Thursday, November 5th 2015 saw a salon commemorating the secret society of radical suffragettes who, circa 1913/14, employed incendiary means – including vandalism, bombs and arson – in their subversive campaign to win the right of women to vote in English elections.
Hosted by Suffrajitsu author Tony Wolf and facilitated by the Illinois Obscura Society, the Suffrajitsu Salon took place in the Victorian-themed Hutton Lounge at the Forteza Fitness and Martial Arts studio in Chicago's Ravenswood neighborhood.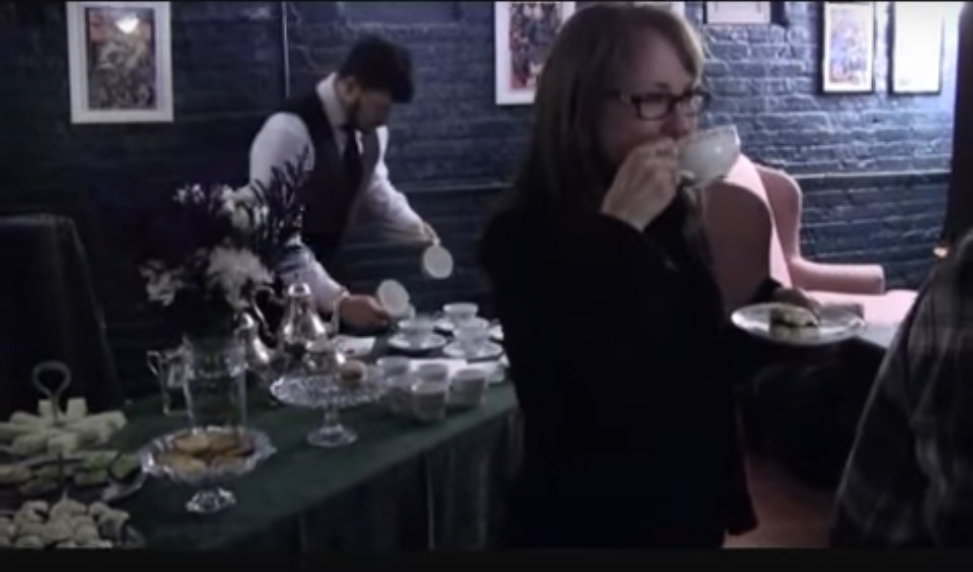 A capacity audience, some of whom arrived in suitably Victorian attire, enjoyed partaking of a variety of tasty teas and finger foods while perusing a gallery of framed pages from the Suffrajitsu graphic novels and a slideshow of rare suffragette photographs and cartoons.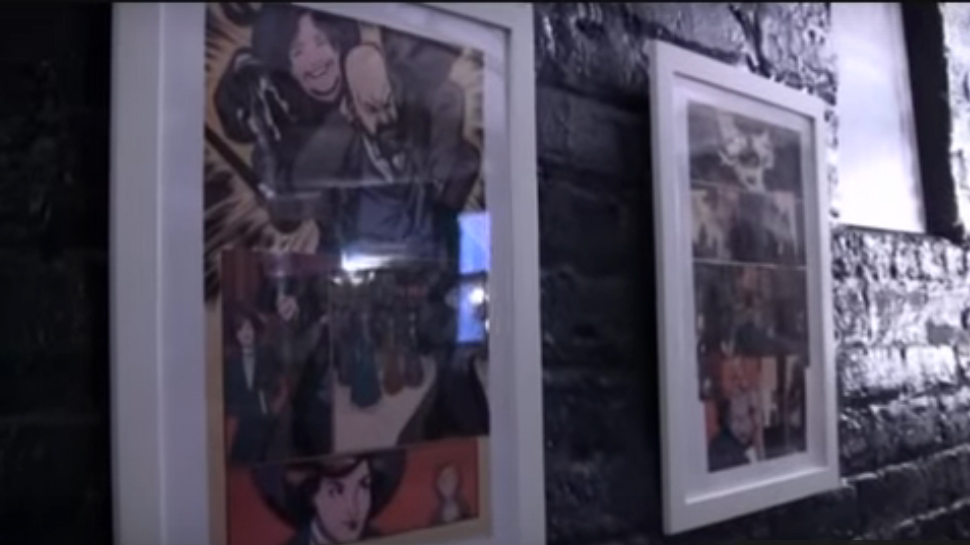 Meanwhile, ragtime music and a large bouquet of green, white and purple flowers – the symbolic colors of the radical suffragette movement, representing hope, nobility and purity – further set the mood.
The first part of the lecture dealt with the historical origins and adventures of the suffragette "Amazon" Bodyguard team, including their training by Edith Garrud and anecdotes about some of their daring escapes, rescues and battles with the police.
After a short refreshment break, the second part of the presentation highlighted the recent trend towards celebrating the Amazons in fiction, such as the new Suffragette feature film and the Suffrajitsu graphic novels.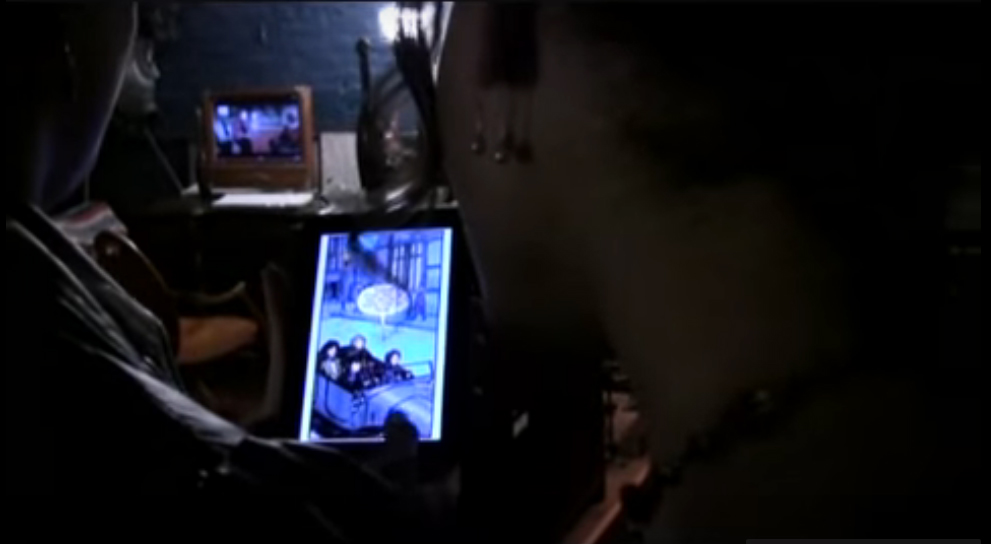 An enthusiastic question and answer session then segued into a demonstration of "suffrajitsu" self defense, in which a member of the Amazons – attired in an authentic, antique "physical culture" uniform – took on a fully uniformed, truncheon-wielding British police constable.  The value of jiujitsu as a means of "victory by yielding" was displayed, as well as combat tricks with the Amazons' signature weapon – the Indian club – and also means of self defense with an umbrella or parasol, in the fashion of "Miss Sanderson's" unique system.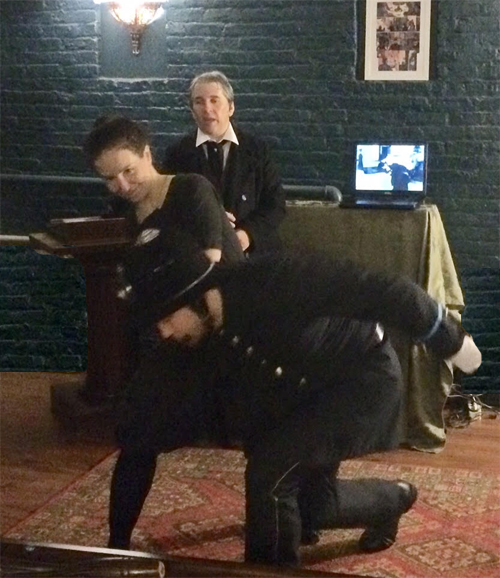 The evening salon was an unqualified success.