The Bodleian Library's recent Playing With History exhibition featured, among many other interesting historical games, the only known playing set of Suffragetto; a board game based on the battles between radical suffragettes and police constables in London during the early 20th century.
A free, online version of the game is also now available: see here for details!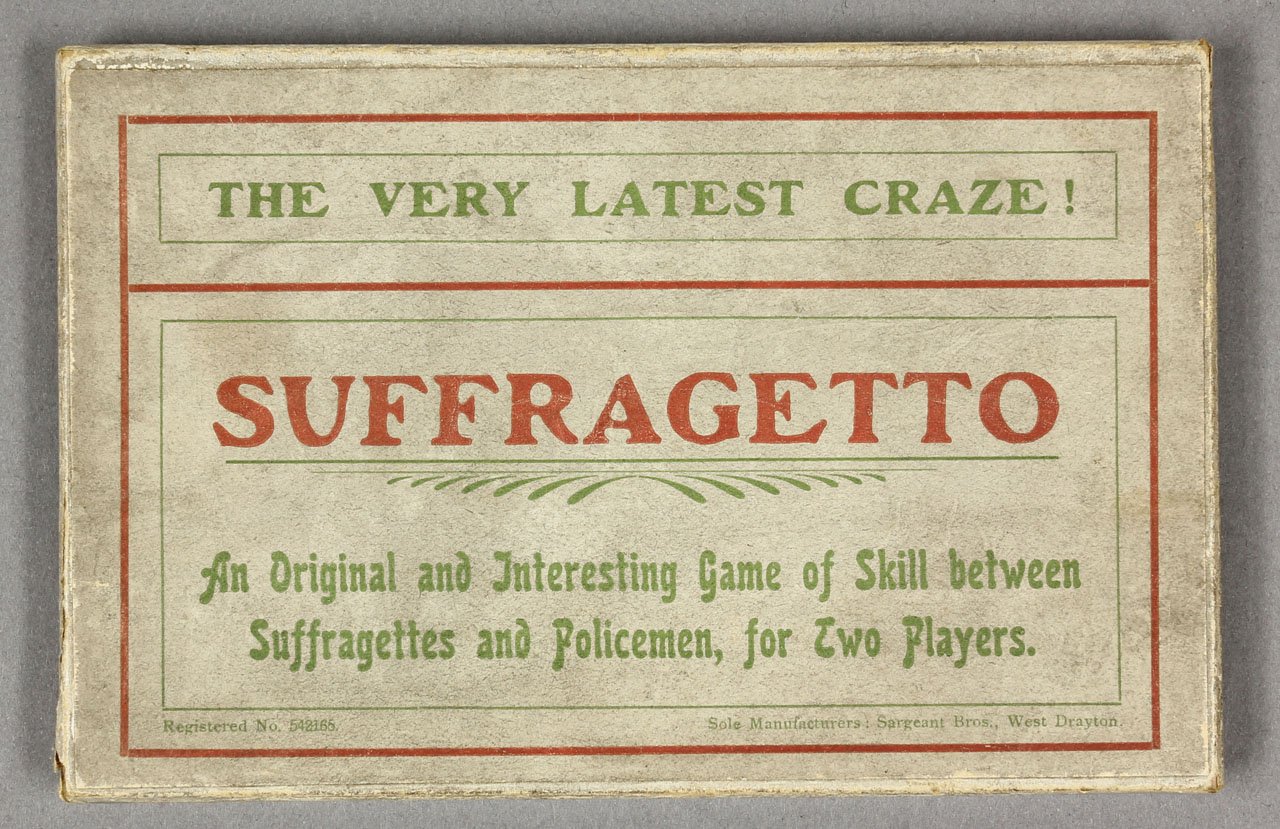 The game itself appears to date from 1908/9 (Crawford, The Women's Suffrage Movement: A Reference Guide, 1866-1928).  Although widely reported upon in recent media as dating from 1917, the earlier dates are much more likely, as the radical suffrage movement was largely abated by the outbreak of the First World War in 1914.
Players enact the roles of either the suffragettes, represented by 21 green markers, or police constables, represented by 21 dark blue markers.  The suffragettes' object is to occupy the House of Commons with six markers while defending their home base of the Albert Hall against the police, whose object is, likewise, to occupy Albert Hall while defending the House of Commons.
Each side includes five larger markers, representing the Leaders of the suffragettes and the Inspectors of the police, respectively.
Gameplay is engaged as each side takes turns in attempting to out-manoeuvre the other, capturing opposing markers by jumping over them as in chess or checkers.  "Arrested" suffragette markers must remain within the Prison section of the board, while "disabled" police constable markers must remain within the Hospital section.
If, at any point, the Prison and the Hospital each contain 12 or more inmates, either player may insist on an exchange of 6 or fewer markers. The markers exchanged must be of equal value, e.g., A Leader is exchanged for an Inspector, and the rank and file of the Suffragette party for the rank and file of the Police.
See Georgia Tech's Suffragetto webpage for much more information, including a printable playing board so you can play the game yourself!