Readers who have enjoyed the Suffrajitsu graphic novel trilogy take note;  more Amazon adventures await via Kindle Worlds!
Kindle Worlds is an innovative platform that allows licensed "fan fiction" and author collaborations set in various fictional worlds.  Via this platform, authors are  able to create and publish their own stories inspired by the adventures of Mrs. Pankhurst's Amazons.
All of these prose stories feature characters showcased in the Suffrajitsu trilogy.  They also introduce new protagonists and villains into the dangerous milieu of London at the height of the suffragette struggle …
The Isle of Dogs, by Michael Lussier
"London, 1913.
The body of a young socialite is pulled from the Thames. Her suicide note hints at blackmail, conspiracy and corruption in high places.
Meanwhile, a mysterious street gang is moving through the East End with military precision, leaving a trail of murder and mutilation in its wake.
Enter Persephone Wright and her outlaw band of Bartitsu-trained suffragette Amazons, who will stop at nothing to avenge a fallen comrade…"
Carried Away, by Ray Dean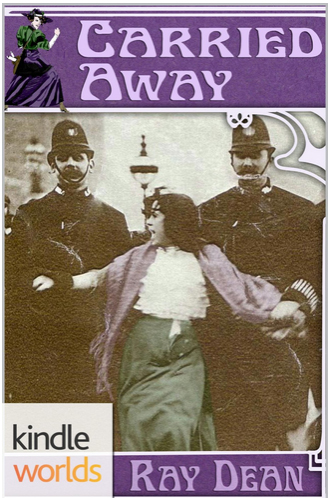 "As a proper Edwardian Englishman, Lord Arnold Smythe has no time at all for the radical women's suffrage movement. He becomes infuriated when his wife, Lady Roslyn, shows an interest in the cause.
Meanwhile, young Tressa Boniface, a serving girl in the Smythe's household, can't see what all the fuss is about. Why should women not be the equals of men? Tressa's curiosity and sense of natural justice inevitably send her to a suffragette rally, and then into physical danger.
Will Tressa's new-found friendship with Mrs. Pankhurst's Amazons – a secret society of female bodyguards – teach her the courage she'll need to rise above her station?"
The Second-Story Girl, by Mark Lingane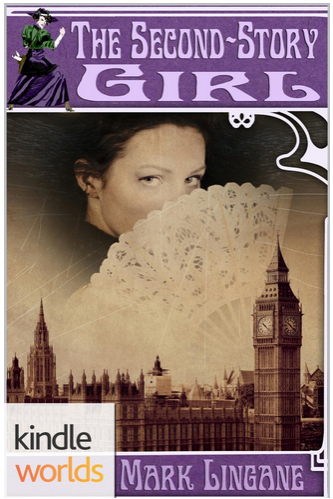 "London, 1910. Spoilt and wild, Genevieve Cranston is a party girl with little to live for when her reckless lifestyle flings into the gutters after the suspicious death of her father and the mysterious disappearance of her younger brother Lindsey.
Rescued, redeemed and trained for action by the radical suffragette Amazons, Genevieve will stop at nothing to find her missing brother. She is soon caught up in a dense web of deceit and double-dealing, as both sides of the political landscape manoeuvre to shape the future of the free world.
Time is running out, war is on the horizon and Genevieve needs to grow up fast. Lindsey is an important player in the game of cat and mouse, and with the aid of some gifted friends, Genevieve is hell-bent on saving him, and upon revenge.
Unless it all goes wrong …"
The Pale Blue Ribbon, by John Longenbaugh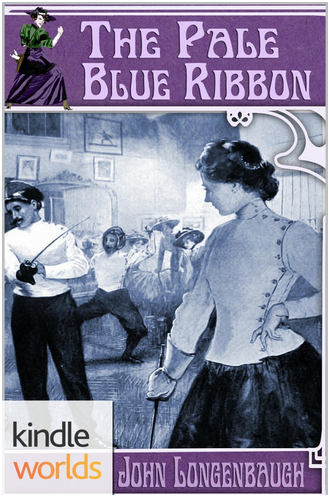 "The Pale Blue Ribbon tells the story of Toupie Lowther, the fiercest of Mrs. Pankhurst's Amazons, and reveals an altogether different beginning than what you might expect. A frivolous girl becomes a dangerous and powerful woman in a story of challenges met, swordplay engaged and romance betrayed."