The Suffrajitsu trilogy is now available in Blood and Honor, a printed collector's edition from Jet City Comics. This new print anthology also features two other Foreworld Saga trilogies; The Dead God and Symposium.
Inspired by the adventures of the real-life suffragette Bodyguard unit circa 1914, Suffrajitsu: Mrs. Pankhurst's Amazons was written by Tony Wolf.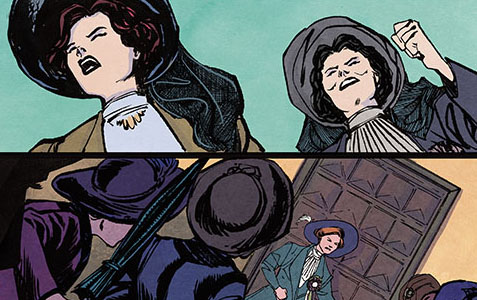 The trilogy is also available in e-book format via both Amazon.com and comiXology.