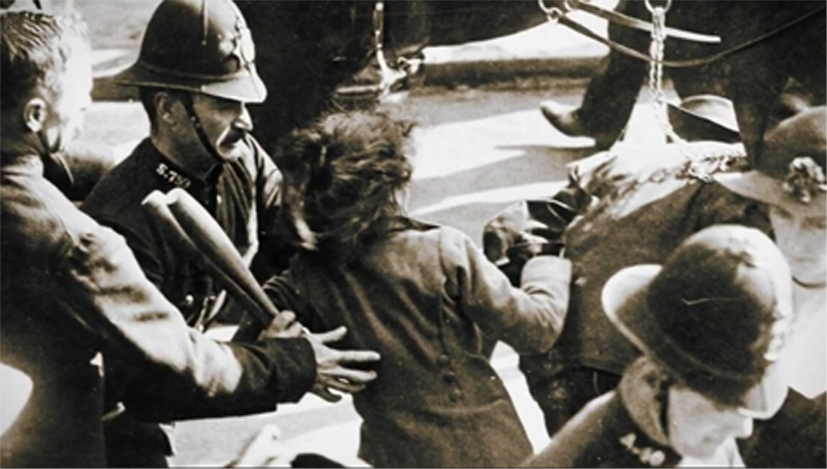 Does this rare photograph taken at a suffragette rally show the arrest of one of Mrs. Pankhurst's bodyguards?
It appears that the police constable is holding a pair of wooden Indian clubs in his right hand as he moves towards the woman who is turned away from the camera.  Alternatively, the woman may be holding the clubs in her left hand as the constable twists her left arm behind her back, with his right hand covering her left hand.
Indian clubs were designed and sold as exercise tools but they became the signature weapons of the Amazon guards, who sometimes carried them concealed underneath their dresses.  A large number of Indian clubs were confiscated from suffragette bodyguards after the infamous "Battle of Glasgow" brawl in 1914.